Making It Happen – One Executive at a Time
These are just a few of the many executive sessions facilitated and designed by Louis Carter.
Texas Rangers – Talentball
Meeting with the general manager, head of analytics at the texas rangers stadium, we hit issues around how we predict the behaviors and actions of employees and consumers of our world's best organizations.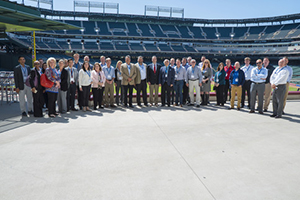 The Pentagon
Meeting with top Pentagon officials, we targeted and benchmarked key areas around organization strategy, career transition, and result-driven change.
Mastercard
Meeting with Mehmood Khan, the Chief Scientific Officer of Pepsico, David Deacon, the Chief Talent Officer of MasterCard along with his team of innovators, we discussed how we can design our own centers for talent and consumer product innovations.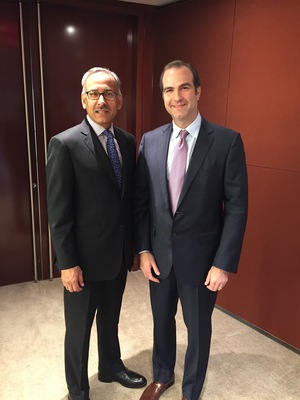 United Nations
Meeting with Ursula Wynhoven, Global Director of the UN Global Compact and the Assistant Secretary General of Human Resources of the United Nations.
NYSE
Meeting at the NYSE hosted by Christine Tricoli who assisted in the post-merger integration of NYSE and Euronext. Louis Carter gave out two lifetime achievement awards – one to Frances Hesselbein, former CEO of Girl Scouts of America and another to Dr. W Warner Burke, Chair of the Social/Organizational Psychology Department of Teachers College – Columbia University.